How Regnum Christi members live the vocation to love in
marriage
We seek to support, form, and accompany you in your marriage, so that, with God's help, you develop a true domestic Church in your home, where the Kingdom of Christ, Jesus himself, is present! Regnum Christi offers you:
Personal accompaniment to help you find light in your married life.
Marriage Renewal Retreats
Regnum Christi Marriage Retreats are designed to be quiet and reflective times for couples to focus on God, each other, prayer and spiritual growth. The program is designed to give couples concrete tools to help deepen their understanding of themselves and their relationship, and the opportunity to have conversations that help a marriage flourish.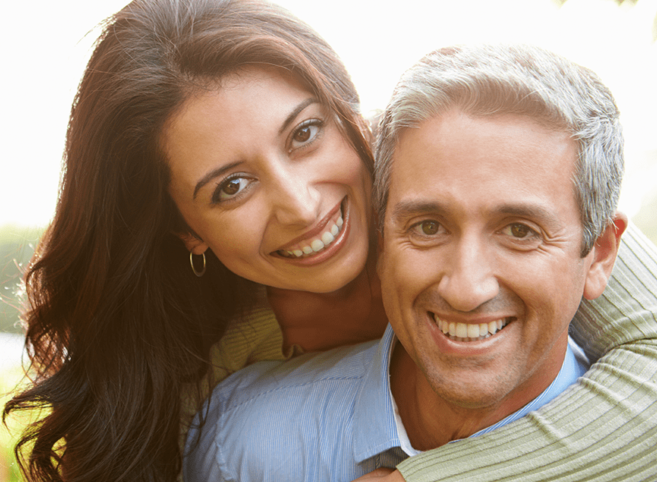 Married Couples Regnum Christi Teams
Teams of couples are groups made up of 5-9 couples, preferably with a similar family situation (years of marriage and/or children's ages) meet once a month to share the word and deepen the beauty of marriage.
Married Life in Regnum Christi
Making the Kingdom Present
This essay looks at how the Regnum Christi Charism is lived in marriage. It has three parts: a reflection on the sacrament of marriage, an exploration of the relationship between the sacrament of marriage and the charism of Regnum Christi and how the two are lived together, and practical guidelines on the relationship between marriage and the way of life proposed by Regnum Christi.
"The unitive end of marriage is a constant call to increase and deepen this love… the beauty of the reciprocal and free gift, the joy for the life that is born and the loving care of all its members, from the little ones to the elderly, are only some of the fruits that make the response to the vocation of families unique and irreplaceable, both for the Church and for society as a whole."
(Pope Francis, Amoris Laetitia 88)
"The unitive end of marriage is a constant call to increase and deepen this love… the beauty of the reciprocal and free gift, the joy for the life that is born and the loving care of all its members, from the little ones to the elderly, are only some of the fruits that make the response to the vocation of families unique and irreplaceable, both for the Church and for society as a whole."
(Pope Francis, Amoris Laetitia 88)