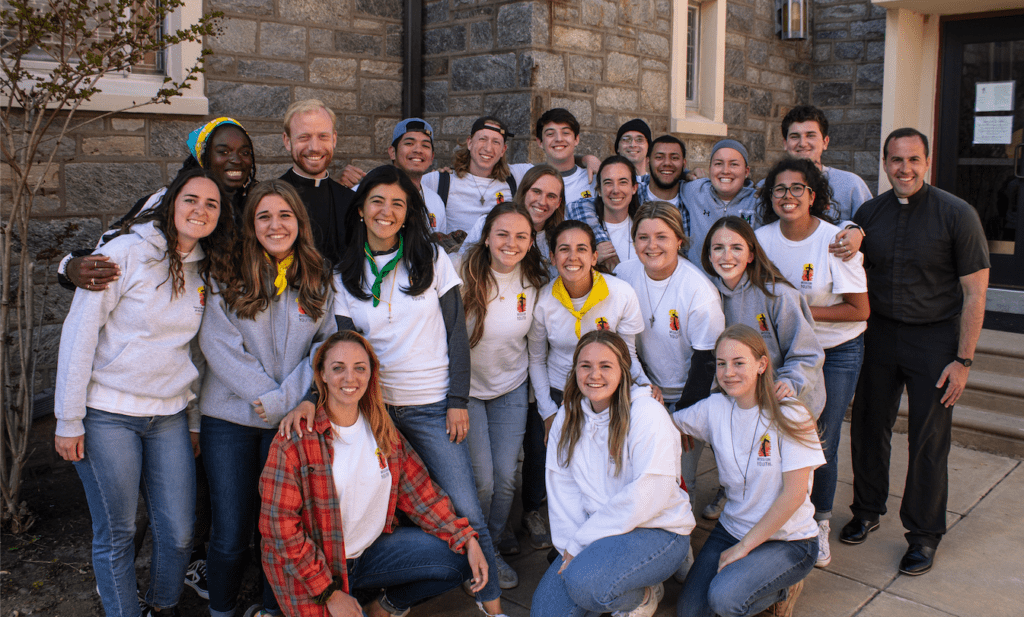 The Easter Season is over and the mission season is just warming up for the summer! After such a fruitful Holy Week turn out, the missionary zeal continues to grow and spread.
From April 30-May 2, representatives from five different Regnum Christi localities gathered in Philadelphia for the 1st Annual Mission Youth Summit. All participants agreed it was a deep experience of unity, charity, and mission. They dreamed, planned, and discussed many Mission Youth possibilities for next year. As well, they participated in a Mission morning, praying outside an abortion facility and then doing a Cross Walk in Kensington, giving food to the homeless and collecting prayer intentions. Both Friday and Saturday evening, they prayed in adoration together, interceding for all those they met on the mission and for the continued mission in their communities. Each participant and each locality finished the weekend with a renewed missionary spirit and clear takeaways to bring back to their cities.
International mission trips are still a bit complicated for this summer but that does not mean missionaries need to stay at home! Mission Youth is offering five different summer mission opportunities in four different cities for high schoolers and young adults. Anyone can sign up to share Christ's love in Lake Charles, New Orleans, Denver, or Philadelphia, together with other missionaries from around the United States. Each mission week offers a unique mission experience, all centered around the essential core missionary values: unity, charity, service and fun! Check out our website for more information and sign up today!
To find out more about the Mission Youth Summit, click here to read a summary and give your input and feedback! Any other questions or comments can be sent to [email protected].